All the Information You Need!
To continue making your dental experience pleasant, we have conveniently provided our dental forms below, so that you can fill them out in the comfort of your home and bring them into the office with you. We have bilingual services available.
We understand that your smile is as important to you as it is to us. In an effort to help our patients reach their dental needs both physically and financially, we will assist you in reaching a comfortable financial solution that will fit your situation and financial budget.
Your dental insurance is a product designed by your employer. Your benefits are dictated by the choices your employer made within the cost of the coverage. We will do everything possible to maximize your insurance utilization; however, please do not let the lack of benefits dictate your desired or necessary treatment.
VISA, MASTERCARD, DISCOVER, CARECREDIT
We accept major credit cards along with a variety of dental insurance, please contact us for more information. Along with offering Lending Club to our patients, we also work with your insurance company to maximize your benefits. Take charge of your dental health! We will be happy to answer any questions or concerns regarding your treatment and insurance coverage.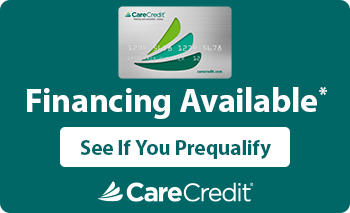 What should I expect during my first visit?
New patients receive a comprehensive examination which includes a screening for oral cancer, gum and bone disease, blood pressure and systemic disorders. A routine oral exam is performed on established patients to determine any changes in dental and health status since the previous visit. Your gum tissue is measured with a fine instrument ruler to calibrate in millimeters pocket depth between the tooth and the connective gum tissue around the tooth. Pocket depths more than 4 millimeters, could indicate disease and infection. The deeper the pocket, the greater the extent plaque bacteria collects and infection in gum disease develops. X-rays are taken as needed. Tooth scaling and root planing occur as needed. Routine cleanings also include a professional polishing (Prophy) that removes only the soft sticky plaque that is above the gum line.
What are cavities?
The development of cavities is usually in those hard to see and reach places in your mouth. These are the areas that usually floss can only reach. Cavities are formed when the bacteria in your mouth attaches to food particles and forms plaque. The acid produced by plaque begins to eat away at the tooth if it is left long enough. First the enamel is attacked then the dentin is next, which is where the tooth's nerve fibers are located. Once the decay makes its way to the dentin a filling is need to stop the cavities progress. If it is left untouched it will eventually reach the nerve and a root canal is then needed to repair the tooth.
How do I use dental floss?
Floss is cheap, so don't be stingy! Tear off about a forearm's length to start. Wrap one end around the middle finger of one hand to 'anchor' it and pick up the other end about 4-6 inches away with the middle finger of the other hand. This allows you to manipulate the floss with your thumb and fore finger. As you soil a section of floss, 'reel' in another 4-6 inches of clean floss with the anchor finger as you release the floss with the other finger. Never shoe-shine the teeth in a back-and-forth motion as you will either notch your teeth and/or cut your gums.
How often should I get dental checkups?
For people without any periodontal disease, a check up and cleaning every six months is standard protocol. People who have active periodontal disease or who have been treated, should have a check up and cleaning every three months.
How often should I get x-rays?
For most people, a complete radiographic survey should be done every 3 years, and a "check up" or "recall" set every 6 to 12 months. A complete set of x-rays is estimated to expose you to the same amount of radiation you get on a flight from San Francisco to Seattle. Doctors use x-rays as an aid in diagnosing problems. Without x-rays, "seeing" the problem will be difficult if not impossible.
Why use a tongue scraper?
In general, the tongue, with its rough surface, is the most common source of bad breath. "Tongue scrapers" are very effective in keeping the tongue clean.
What causes tooth decay?
Tooth decay is caused by acids which are produced by bacteria in the presence of sugar. To prevent decay these bacteria, sugar and acids must be periodically removed by way of brushing and flossing.
What is the best kind of toothbrush?
Generally speaking, a soft bristled toothbrush is best. Whether you use a manual toothbrush or an electric, anything harder than soft, is too hard. Stiff bristles may give you that clean feeling, but they can also abrade your teeth and cause gum recession.
Request An Appointment
Do you need dental work done? Are you in need of a regular cleaning? Or maybe you are looking for a brand new smile? Requesting an appointment is available online 24/7 and is as simple as submitting a quick form.
Request Now!
We have bilingual services available.
775-465-2388