Welcome To Our Practice!
Welcome to Smith Valley Smiles Dental practice in beautiful Smith Valley; a scenic rural Nevada location. Smith Valley Smiles was started by Dr. Scott and Marianne Leinassar in 1985 and is located in central Smith Valley. Our practice holds a reputation for advanced technology and dental excellence while developing a loyal relationship with clients founded on our availability, integrity, skills, and services. Dr. Andrea Leinassar joined the practice in 2007 and brought the next generation of family-oriented dentistry and access to care.
Throughout the years, we have built a team of professionals who continue to strive in making Smith Valley Smiles a pillar in its field. Smith Valley Smiles has always provided leading-edge technology and currently offers 21st-century digital dentistry today. Depending on your needs, we provide solutions and services designed to meet your expectations. Smith Valley Smiles welcomes you and your entire family.
Our Doctors
Dr. Scott Leinassar D.M.D.
Dr. Scott was born and raised in Astoria, Oregon. He received his B.S. degree from University of Nevada in 1979, his Doctoral degree from Oregon Health Sciences University in 1984, and established his practice of General Dentistry in Smith Valley in 1985.
Dr. Andrea Leinassar D.D.S
Born and raised in Carson City, NV, Dr. Andrea is a proud native of Nevada. She received her B.S. degree from the University of Nevada, Reno in 2003 and then received her Doctoral degree from the University of Colorado Health Sciences Center in Denver, CO in 2007.
Appointments That Work With
Your Schedule
We make it simple to schedule your appointment online and will work with your schedule to make an appointment at your earliest convienience.
We Offer Multiple Financial
Options For You
We accept major credit cards along with a variety of dental insurance, please contact us for more information. Along with offering Lending Club to our patients, we also work with your insurance company to maximize your benefits.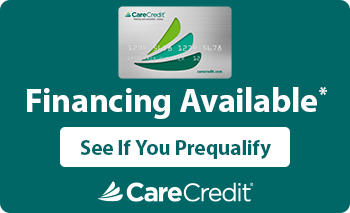 What Our Patients Say About Us
Oh my beautiful teeth!!! Everyday when I smile I thank you for my teeth! Dr.Scott, maryanne, Dr. Andrea, and the rest are fantastic.
I had a great professional feeling there. Dr Scott Leinassar is a great dentist, if I lived in Smith Valley I would return there.